Property and Business
Buying & Selling Residential Property (Homes, Units & Building Blocks)

Buying and Selling Businesses
FRANCHISE LAW
PPSR
Leasing – Commercial and Retail

Farms
INTERGENERATIONAL TRANSFERS – PARENT TO CHILDREN
RURAL SUCCESSION PLANNING – FAMILY AGREEMENTS
BUYING AND SELLING RURAL PROPERTY
SUCCESSION PLANNING
AGREEMENTS
BUY-SELL OPTION AGREEMENTS
FUNDING AGREEMENTS
Wills and Estate
Wills

Testamentary Trusts

Probate & Estate Administration

Powers of Attorney
GENERAL
ENDURING
Enduring Guardianship

Advanced Care Directives
We will also pay court filing fees up to $900 to reduce the stress on executors getting these matters underway.
These charges are invoiced to the estate once probate is granted.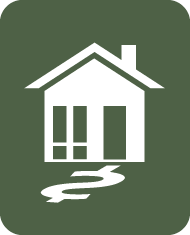 Flat Rate Conveyancing
We keep our overheads down to keep our charges low.
OUR FLAT RATE CONVEYANCING INCLUDES THESE ITEMS FOR:
A sale – the preparation of the contract including all certificates plus our professional fees.
A purchase – all searches and certificates required to complete the purchase plus our professional fees.
No bank/mortgagee discount – if your sale doesn't involve a bank or you are not obtaining a loan to buy then an additional discount is applied to our already low charge.
Selling – minimum upfront with 30 days to pay. This comes off your quoted charge at the completion of the sale.
Our flat fee does not include pre-purchase building inspections or any government charges and duties other than GST.